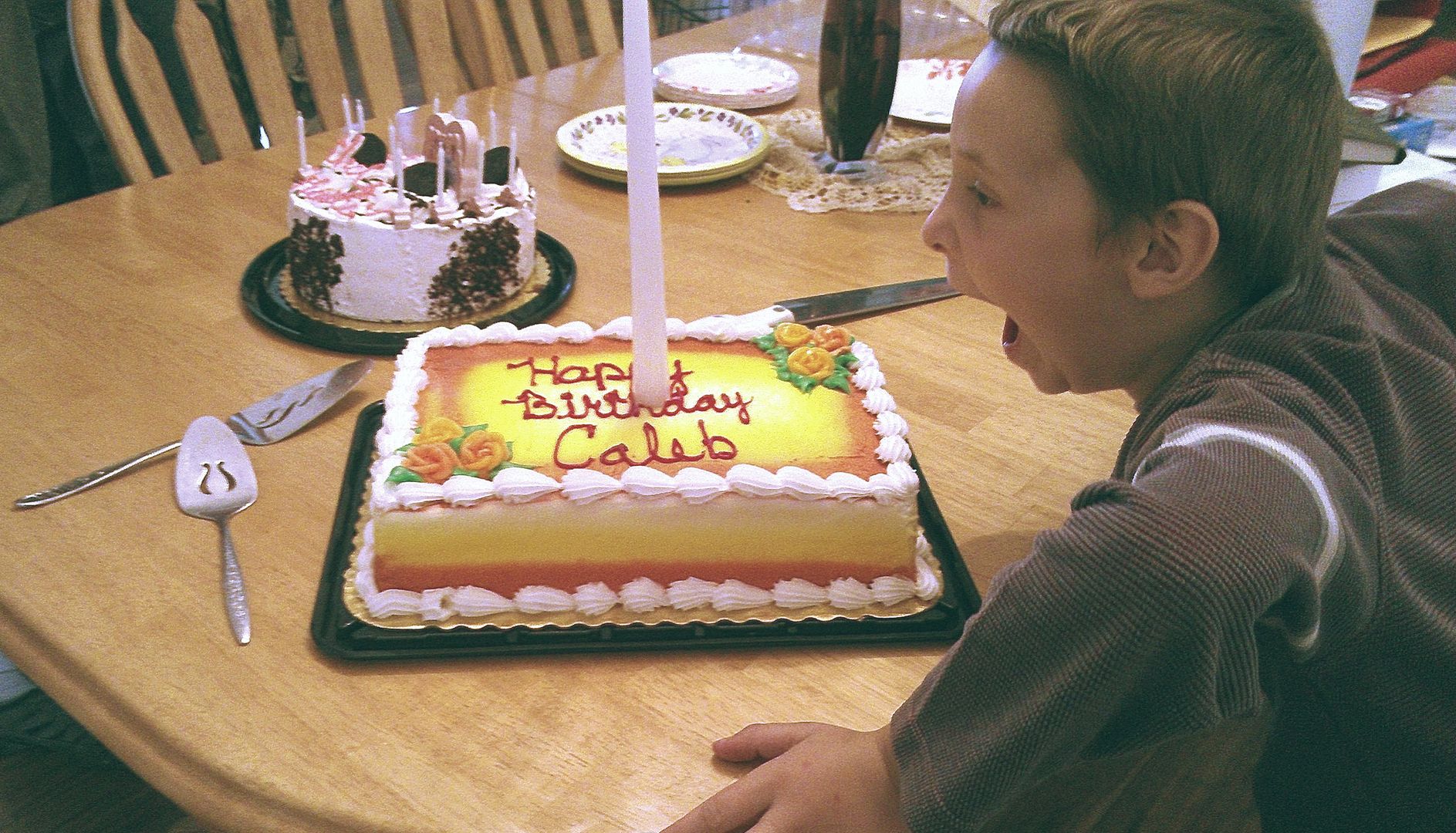 Blessings:
1. I thoroughly enjoyed church today. And I didn't have to leave the worship time to bring a wandering child back inside this time.
2. Lunch out with the whole family – always an adventure! Little Man's ever-expanding skills made it even more interesting than normal – he almost knocked several drinks over, grabbed at countless pieces of silverware, ate a third of a syrupy pancake, and then left the restaurant with a spoon in his possession. Fun times!
3. Party at Nana's! Well, gifts and cake. That's enough party for me.
4. God is answering prayers.
5. The kids loved their handmade gifts. That makes me happy.