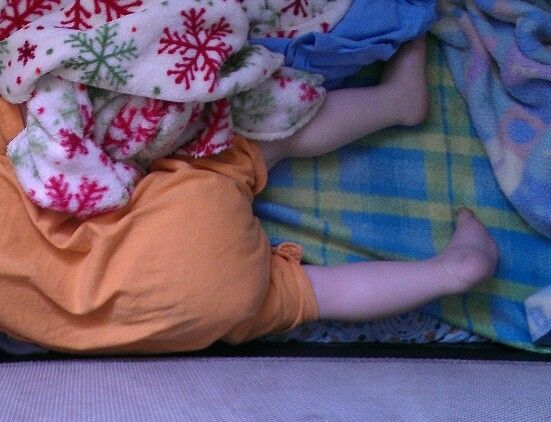 This was the only picture I took today. Sorry I have to tease you with only part of the adorable sleeping child.
Blessings:
1. The first day of school went well!
2. I got my full work day in despite all the busyness of the day.
3. Sewing time! I'm eager to work on a new project!
4. Caleb is a poet. His poems and his delivery are just wonderful. I'm sure he won't let me video him to share, so you'll have to take my word for it, but it's precious.
5. The boys in the big room are going to sleep sooner with less talking. Hallelujah!